Maximize your choir's revenue
FeelitLIVE helps you bring your events to life with a streamlined digital box office that gives you the power to sell tickets, take donations, and run virtual auctions and e-stores.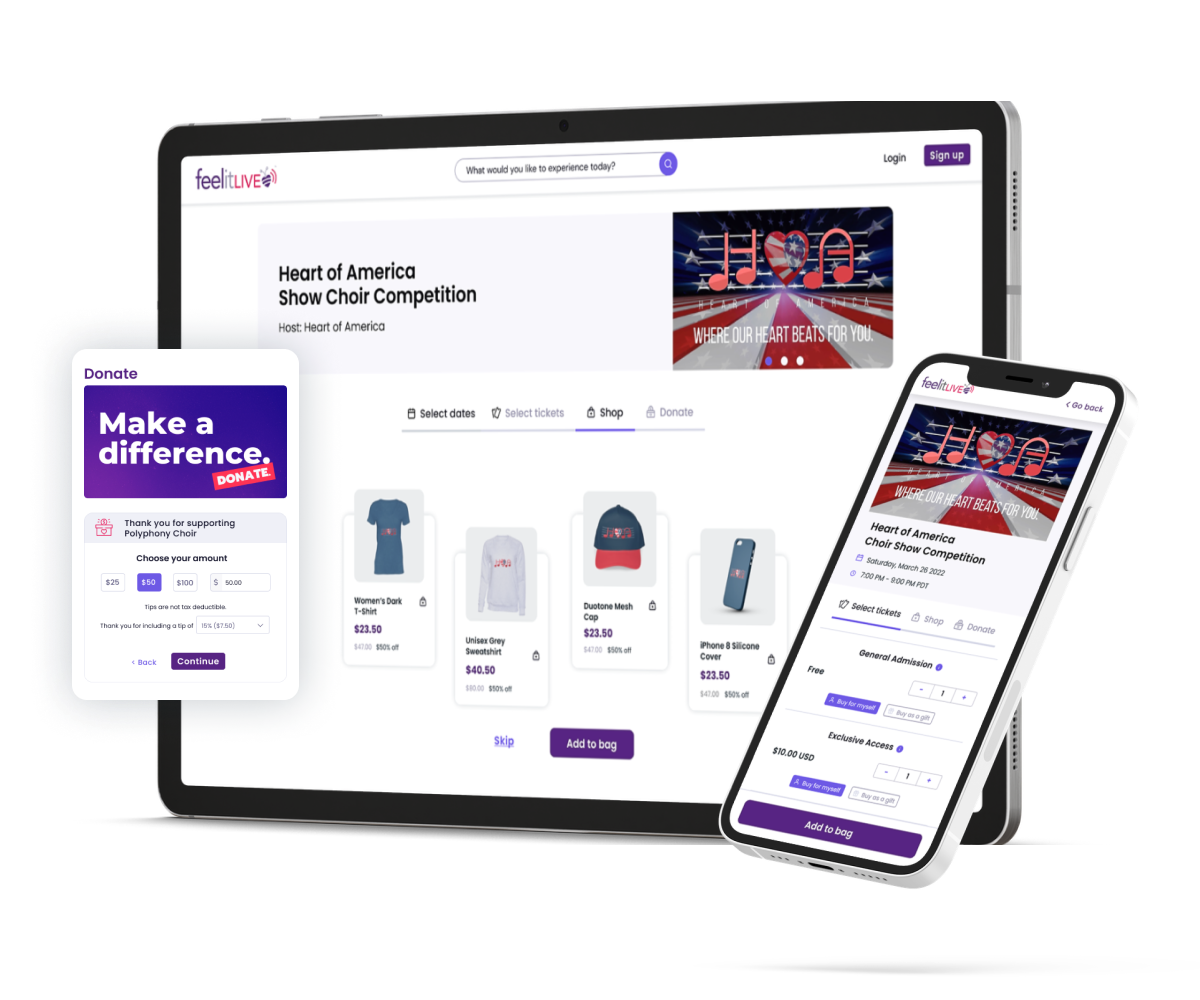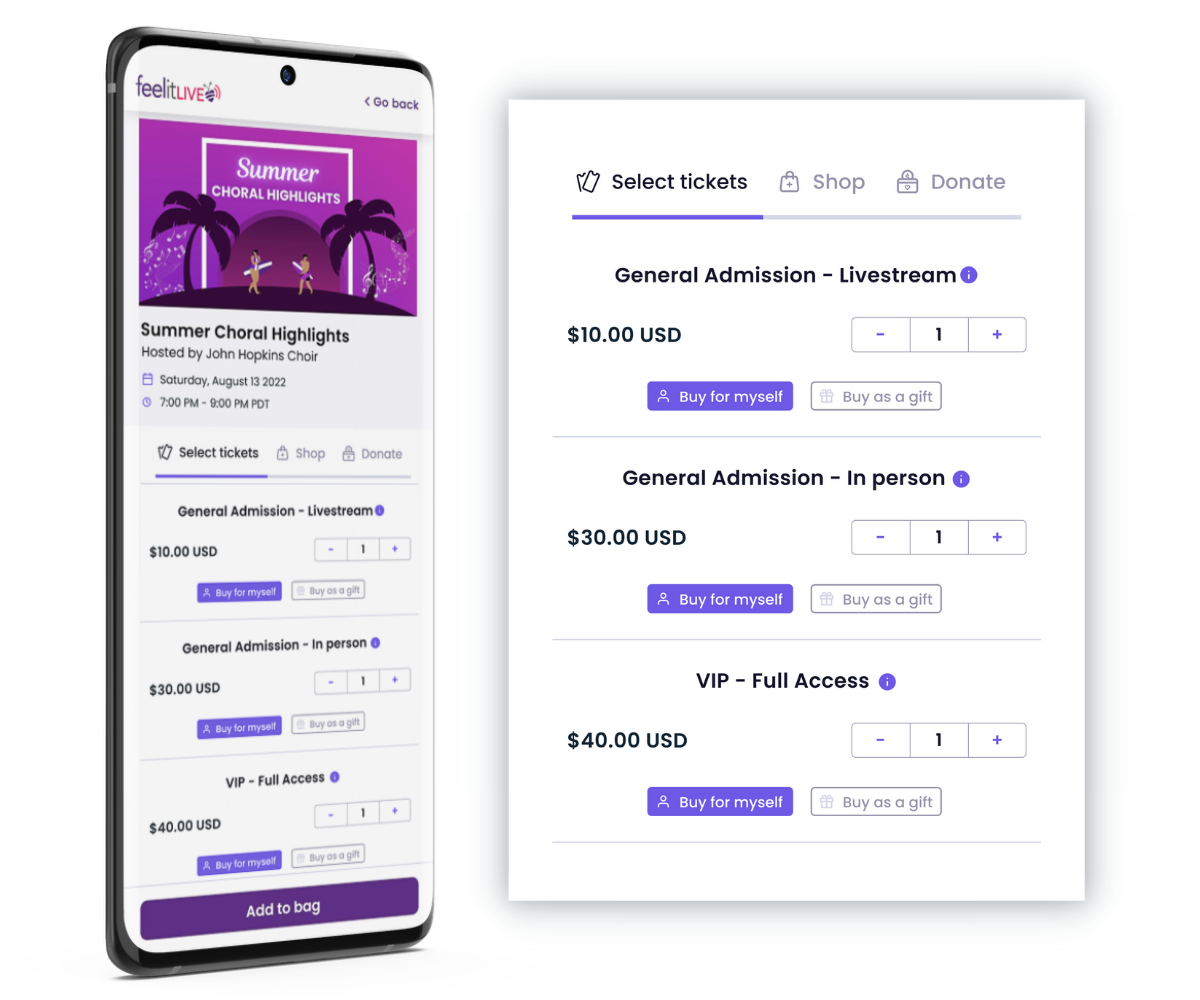 EFFORTLESS
Ticketing made simple
Say goodbye to juggling and reconciling multiple ticketing systems. With FeelitLIVE, you can easily create and sell tickets for your event's online or offline elements - all within one streamlined platform.
UNPARALLELED
Flexible ticket categories
Easily customize your ticketing options to best fit your event style, audience, and timeline. Create and customize multiple ticketing categories with different access levels, selling timeframes, price points, and promo code options. The possibilities are endless!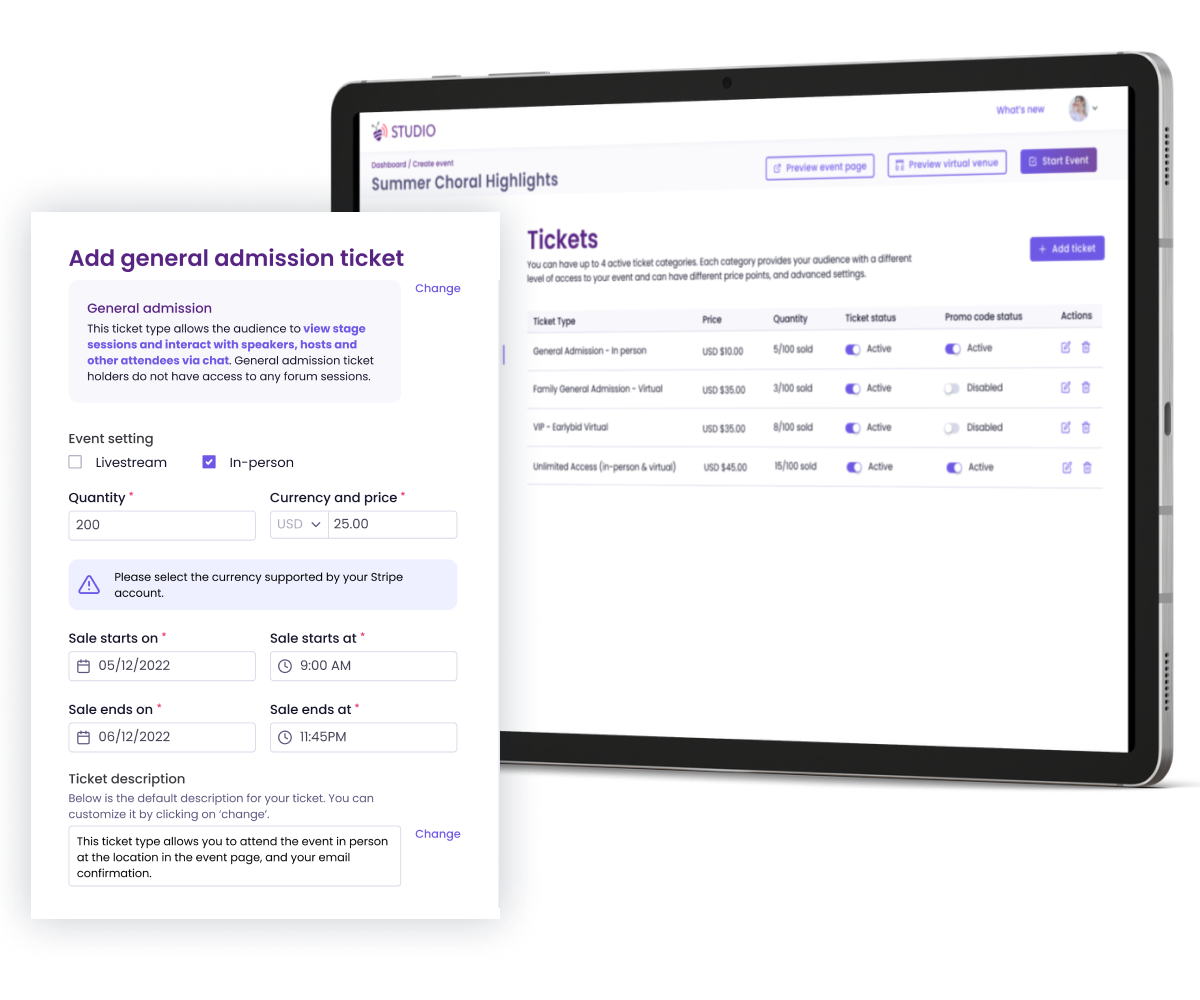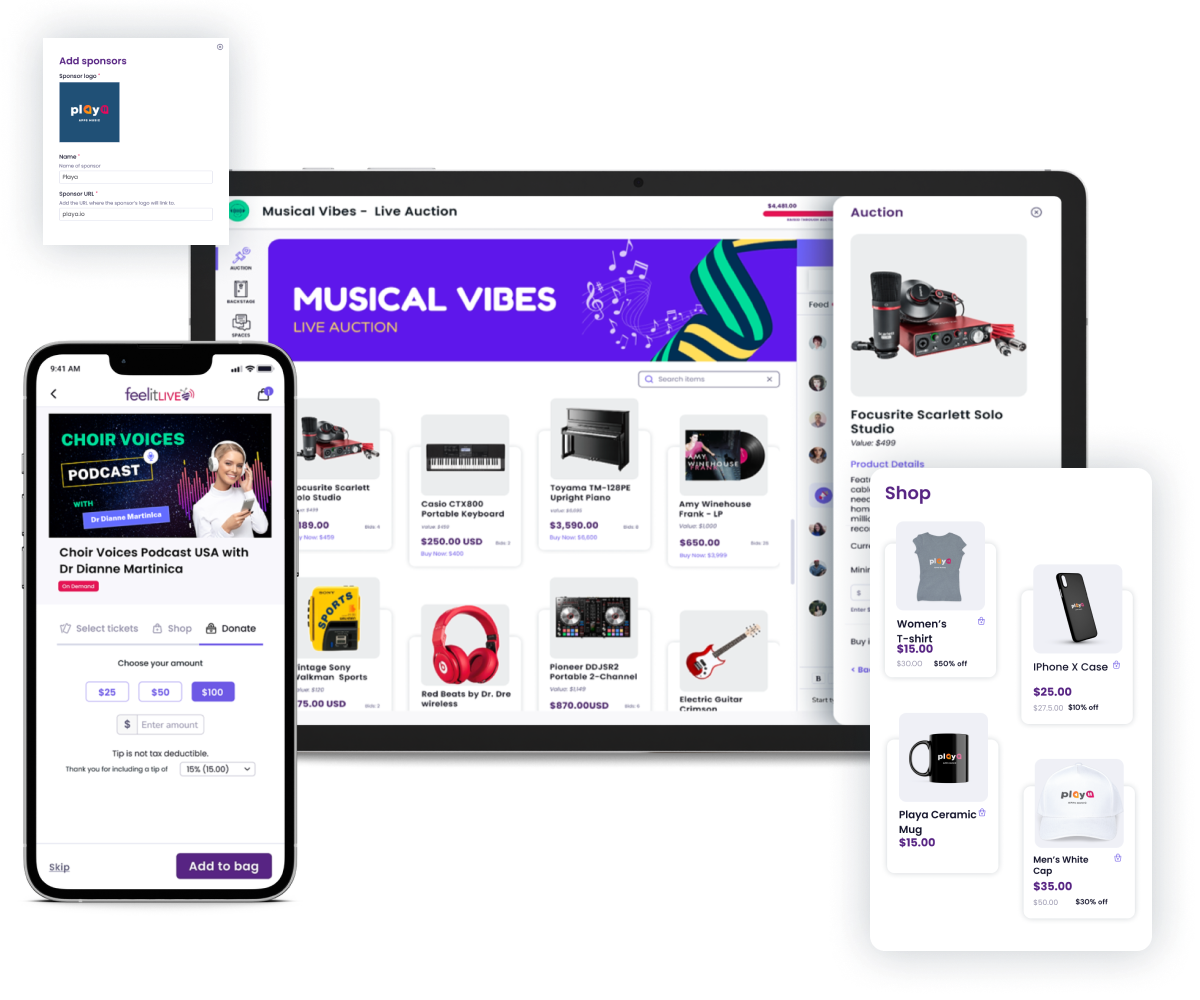 VERSATILE
Multiple revenue streams
Drive engagement and meet your fundraising goals faster by giving your audience multiple ways to support your choir with easy add-ons like donations, tips, e-stores, sponsors and virtual auctions.
POWERFUL FEATURES
The right tools to make
every choir experience a total success
Flexible ticketing
Create multiple ticket tiers for in-person and virtual events to meet different audience needs and preferences.
Ticket sales timeframes
Create tickets with different sales timeframes and pricing points to create time-based demand (e.g. Earlybird tickets).
Promo codes
Create different discount codes for specific audiences, to incentivize sales and measure results from different sales channels.
Donations
Empower your viewers to give back by adding donations and tips options at checkout time, during, and even after an event.
E-store
A built-in e-commerce tool that enables your audiences to buy merchandise and memorabilia at any stage of your event
Sponsors
Give your sponsors higher visibility by allowing them to display their logo and link in the event listing and the virtual venue.
Virtual Auctions
Increase engagement and maximize revenue with live and silent auctions before and during your virtual event.
Real-time analytics
Track ticket and merchandise sales as well as donations, tips, and live auction results in real-time from anywhere, on any device.
One platform for all your choir's needs