Creating choir experiences has never been easier
The FeelitLIVE platform brings you powerful and intuitive capabilities that will make creating and designing your events a hassle-free experience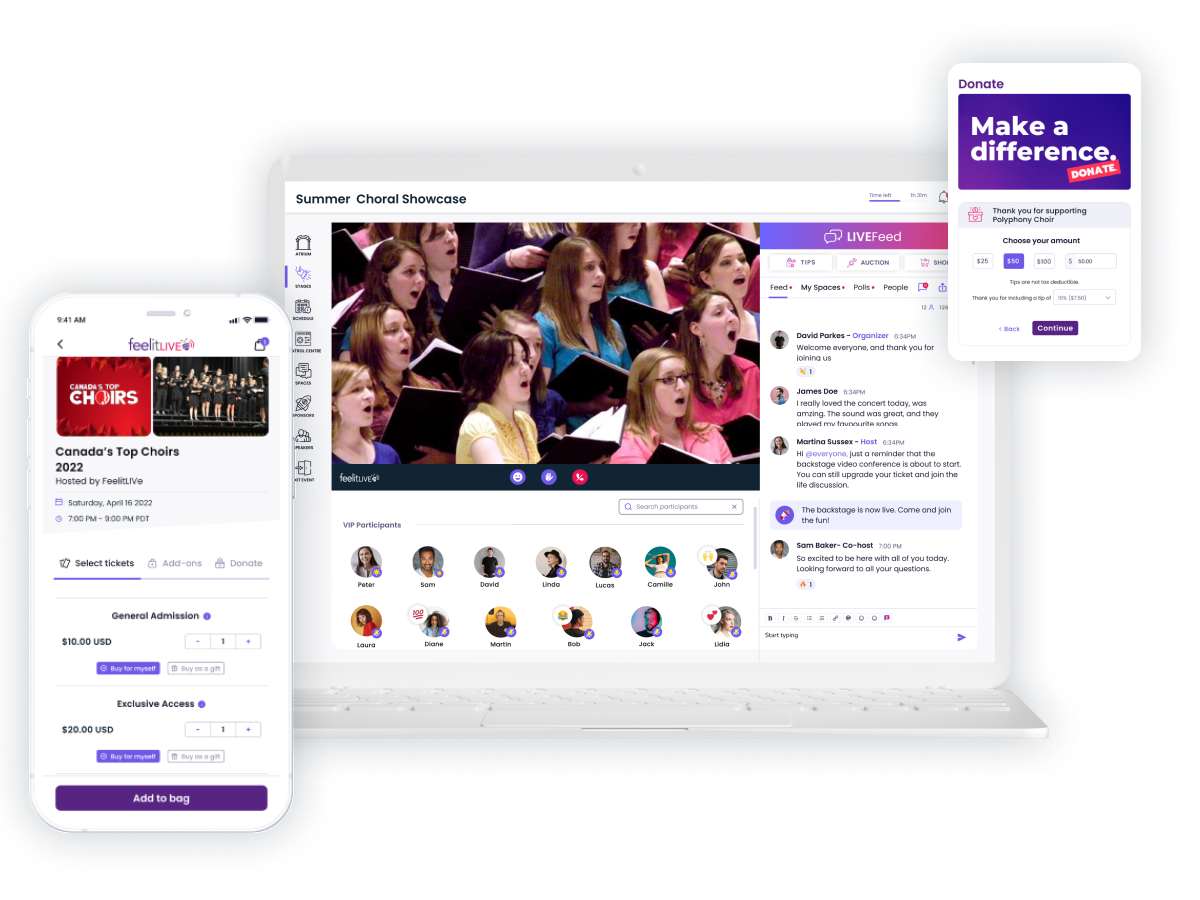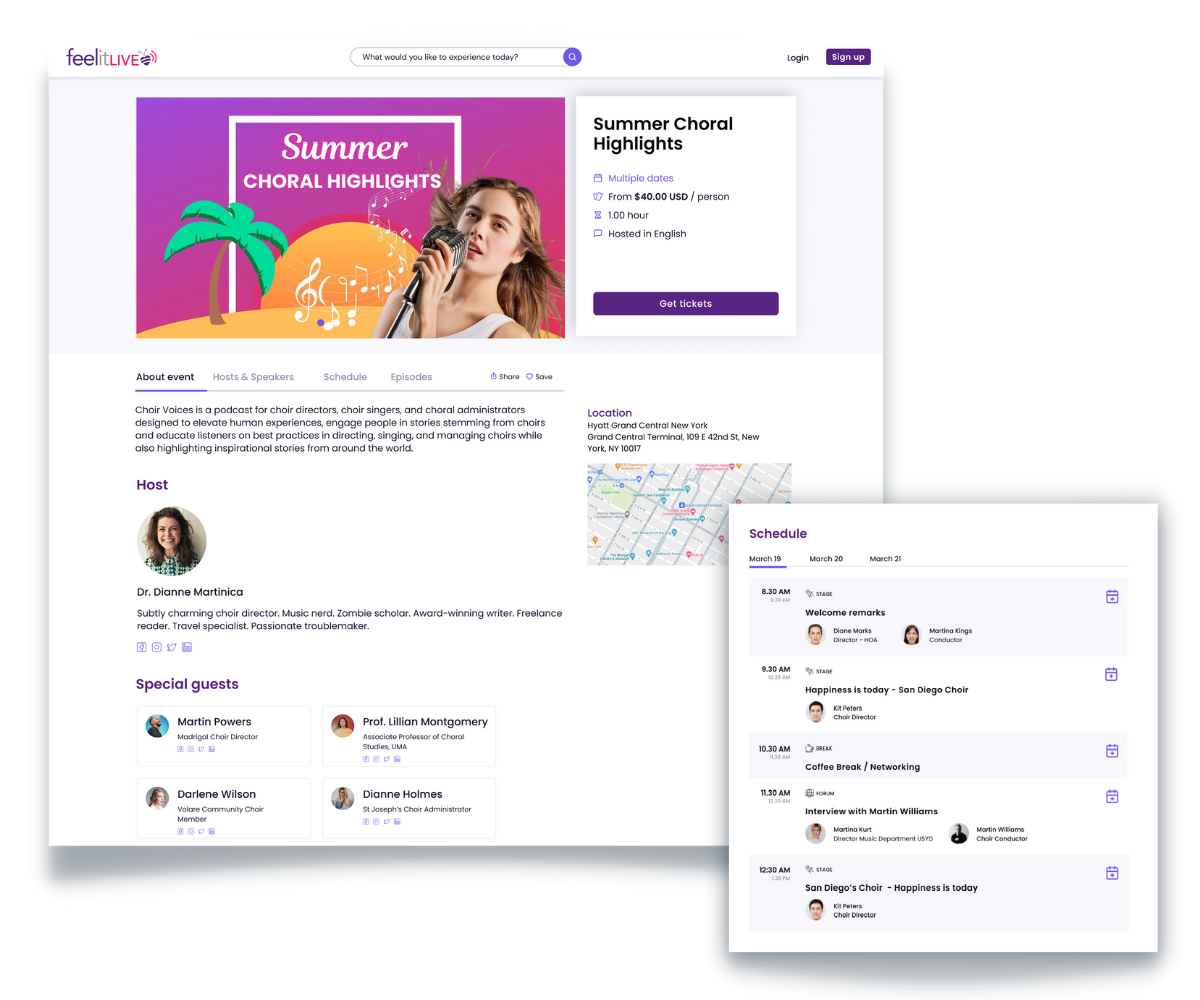 EFFORTLESS
Design memorable experiences
FeelitLIVE Studio allows you to quickly set up all the components of your event landing page in one place. The Studio's intuitive interface walks you through each step, helping you create eye-catching and informative event pages with enhanced ticketing capabilities.
UNPARALLELED
Add multiple revenue streams
The Studio allows you to create multiple tickets categories for both the virtual and in-person components of your event, with different access levels, price points, and promo code options. Plus, add on other revenue streams such as a merchandise shop, virtual tip jars, donations, and auctions.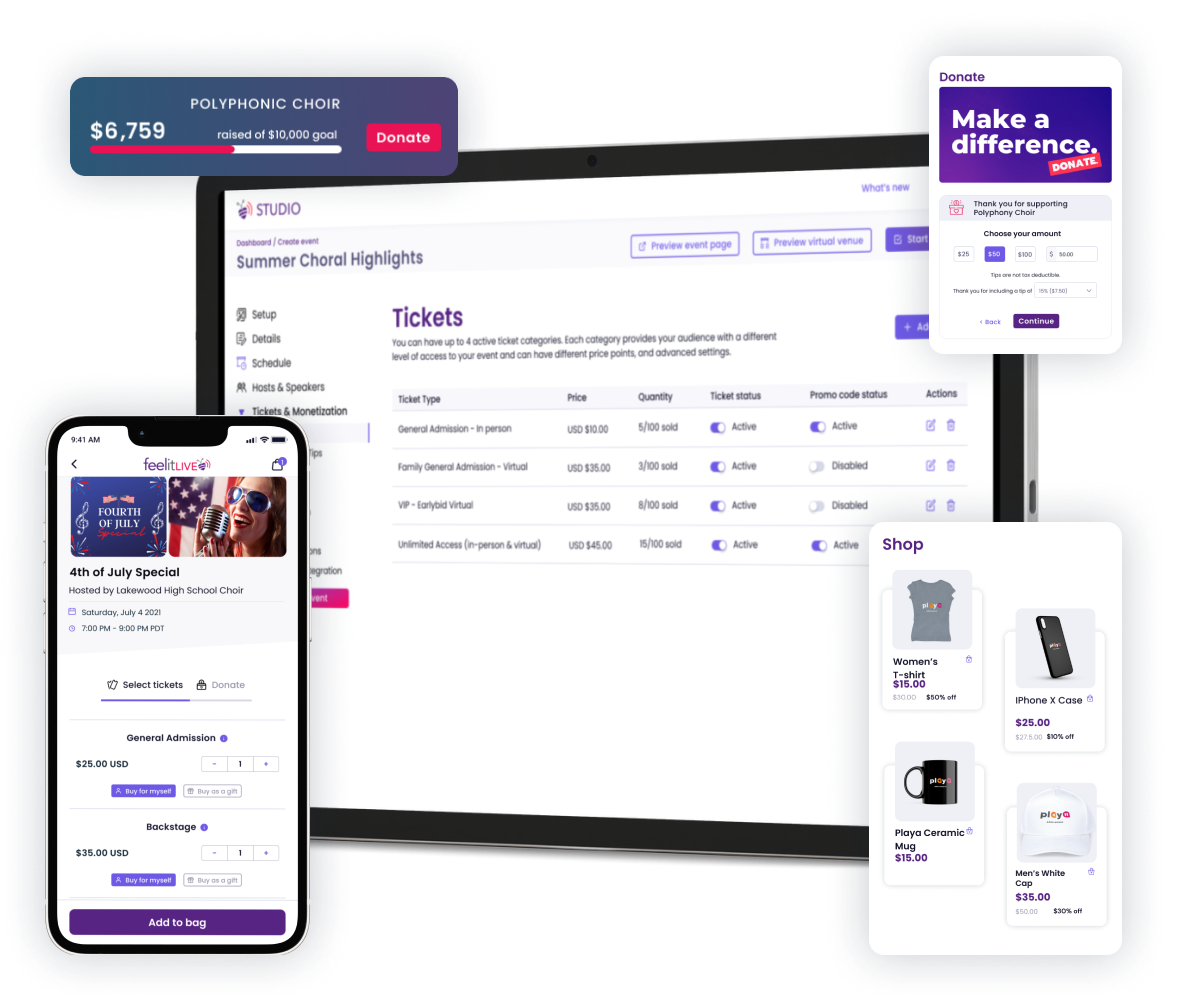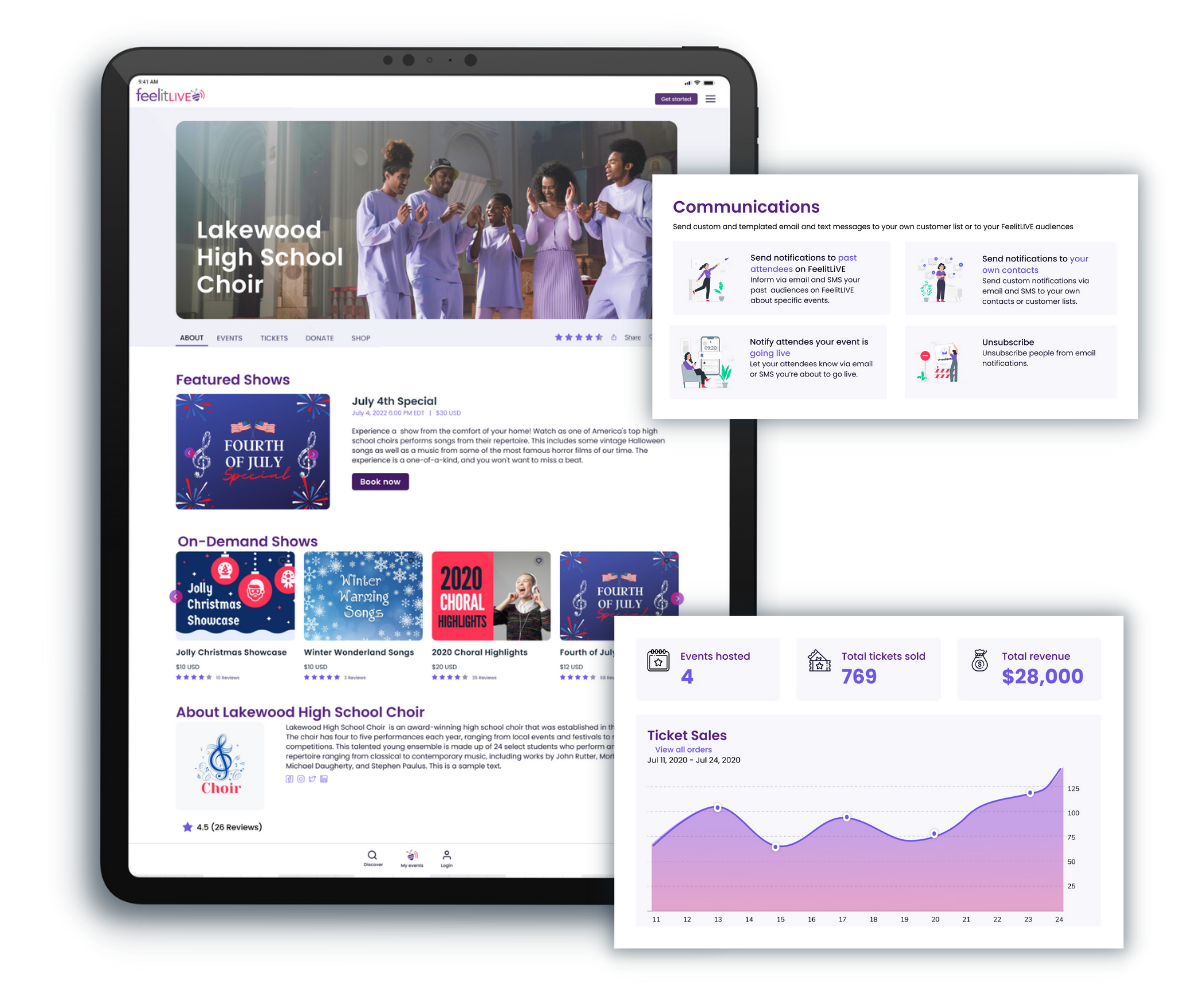 ENGAGING
Grow and connect with your community
FeelitLIVE's Studio also lets you create your Xperience Hub, a branded page featuring all of your choir's activities to help you build your community. Plus, it enables you to send notifications to choir members and audiences via email and SMS using the Studio's communications center and get insightful stats from your events.
POWERFUL FEATURES
The right tools to make
every choir experience a total success
Designed for ease of use
Enjoy an intuitive, easy-to-use interface that allows you to create your choir's virtual and hybrid events in minutes
Flexible ticketing
Create multiple ticket tiers for in-person and virtual events to meet different audience needs and preferences.
Enhanced monetization
Maximize your experiences' revenue streams by adding e-stores, auctions, donations, tips, sponsors, and more!
Content versatility
Create virtual events showcasing live, pre-recorded, or on-demand content and extend the shelf life of new and existing content.
Audience notifications
Let your customer list and audiences on FeelitLIVE know about events coming up by emailing them or texting them
Virtual or Hybrid
All in one place, consolidate ticket sales for both virtual and hybrid events and boost your reach and revenue.
Xperience Hub
Set up a FeelitLIVE page for your choir and bring all its revenue-generating and engagement activities under one roof.
Real-time analytics
Track the progress of your event in real-time, and download sales and attendees reports from anywhere, at any time, on any device.
One platform for all your choir's needs