FeelitLIVE Marketplace
Sign up to become a member of the first marketplace exclusively designed for choirs and choir directors. Get your performances, choirs and services listed, and reach more audiences than ever before!
ChoirGram
ChoirGram is a FeelitLIVE initiative to empower choirs to gift their performances on special occasions and holidays such as birthdays, Mother's Day, and Valentine's Day. Joining ChoirGram is FREE, and 100% of donations go to your organization when your music is chosen!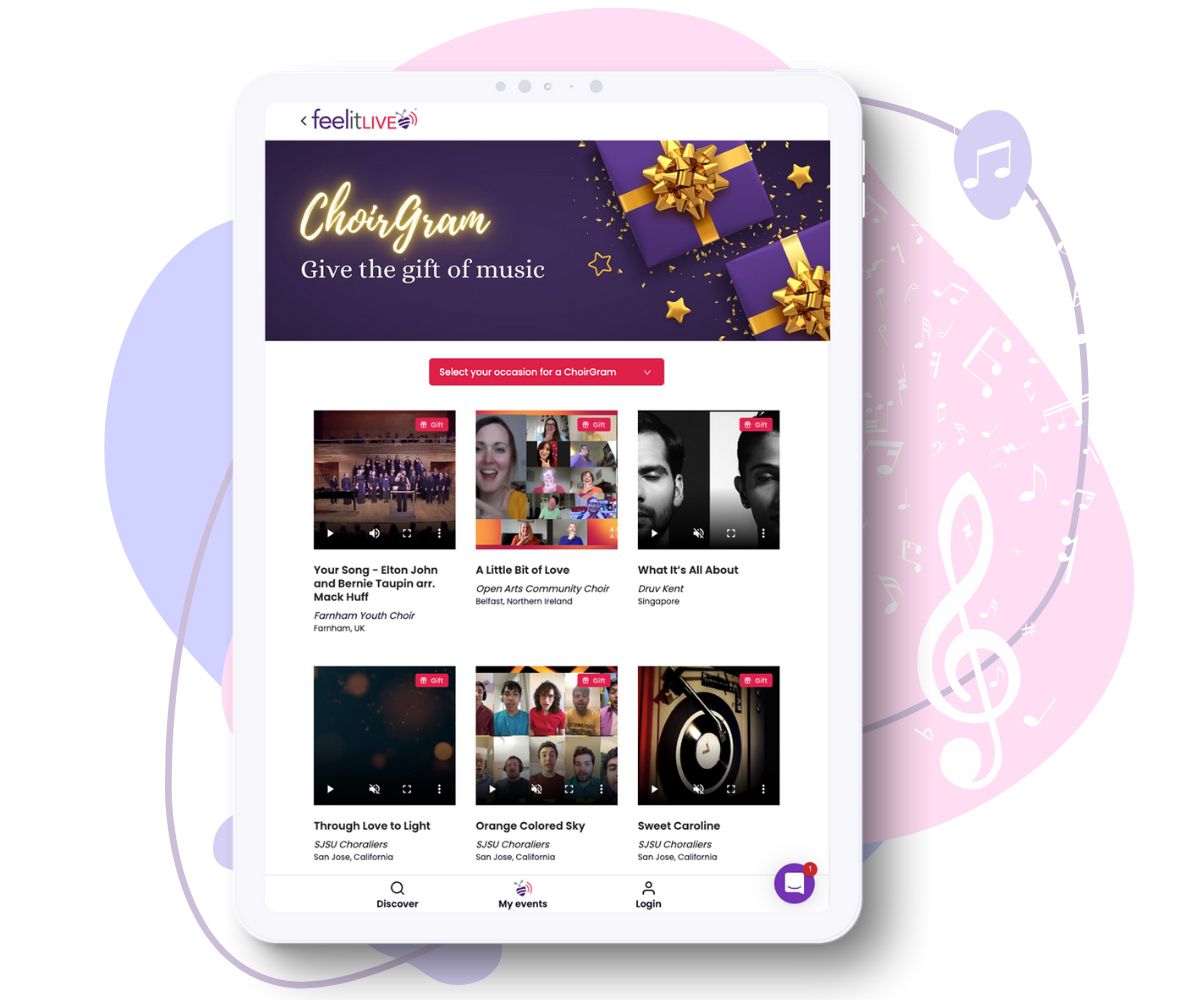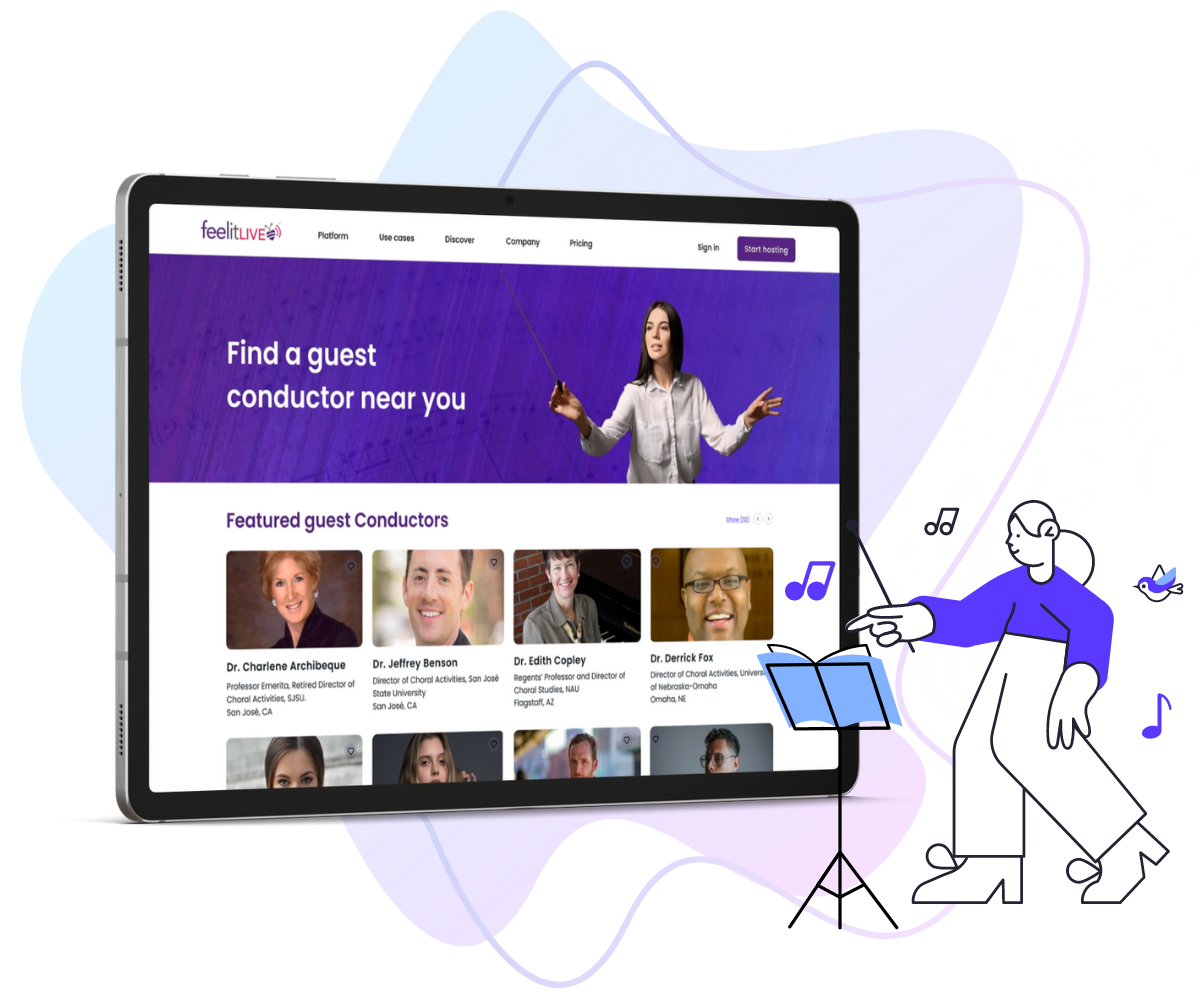 Guest Conductor Directory
At FeelitLIVE, we strive to help choirs and choir directors realize their full potential. To this end, we've launched an online guest conductor directory, enabling you to list yourself as a guest conductor on FeelitLIVE for FREE, so choirs worldwide can find you and easily book you.
Choirs Directory
You choir wants to be noticed. Your choir needs more gigs! We offer a great solution for both. Join FeelitLIVE's online Choirs Directory and easily share your information with anyone who is looking to book a choir in your area. Join our directory today, and let your choir reach new heights!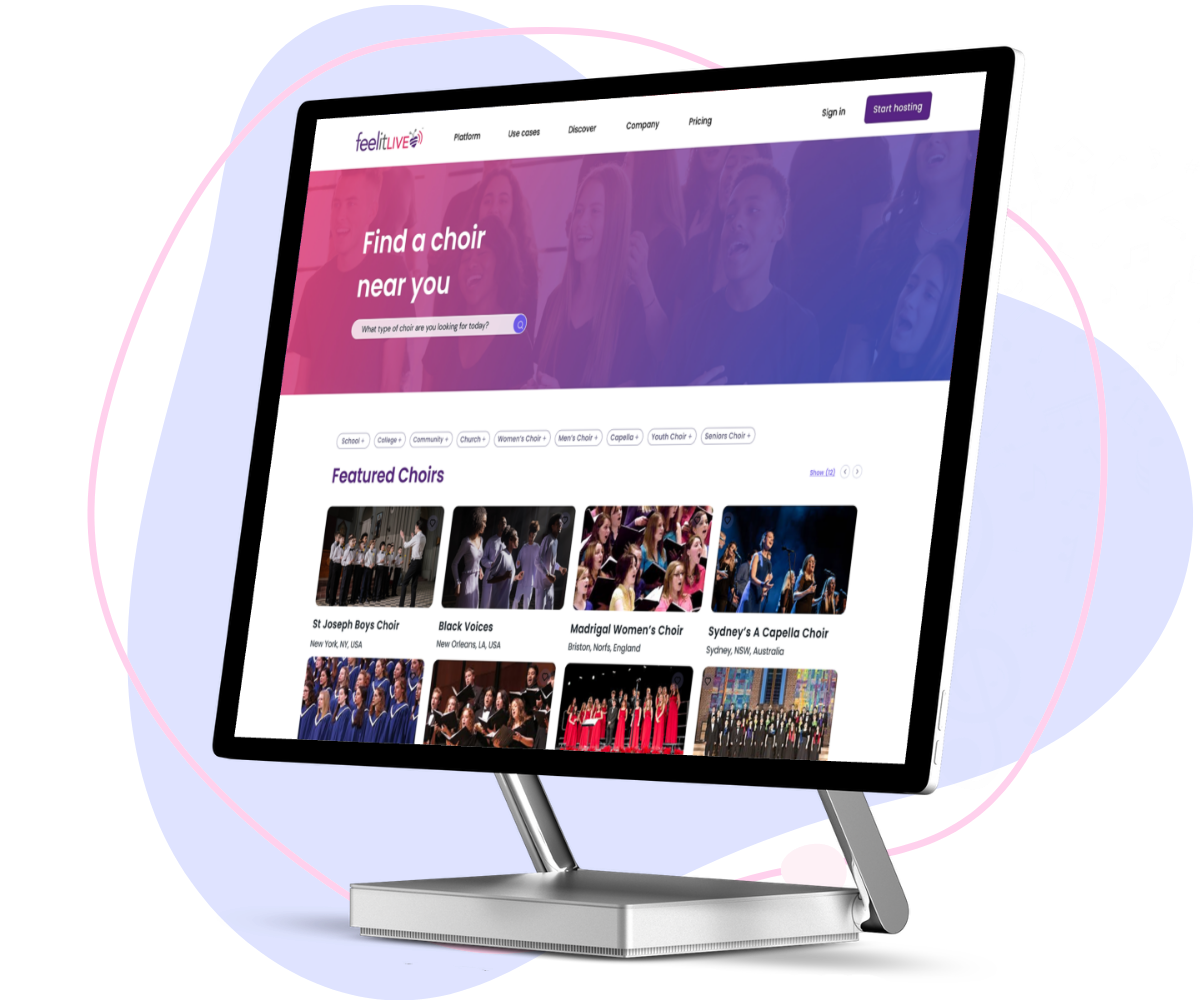 Get the latest from FeelitLIVE directly in your inbox
Share your email so we can send you exciting updates and guides to choral events from around the world.